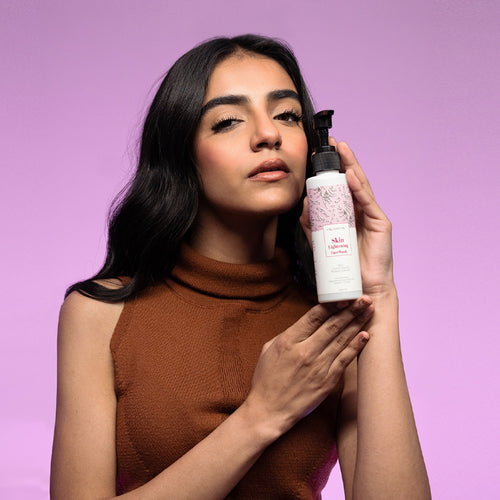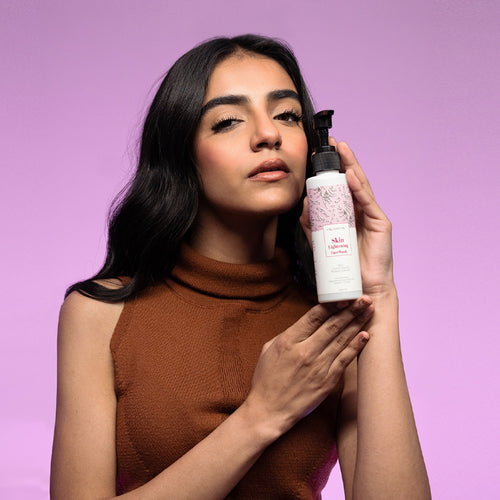 "My skin is softer, more moist and brighter since I left using soaps. Looks like Aloevera gel with cool fragrance." – Hafsa
Skin Lightening Facewash
Removes dead skin cells
Cleans out impurities
Gives you fair & bright complexion
Makes your skin baby soft & pinkish
You become naturally beautiful & attractive
Natural ingredients only, best to get brighter & softer skin.
How To Use
Use it in place of your soap.
Take a reasonable amount into your palm and make a foam with the help of little water.
Then apply on face and gently scrub for 2 minutes. Then leave it on your face for 2 minutes. Rinse away with luke-warn or normal water afterwards.
Benefits
It removes dead skin layer and replaces it with the new fresh layer.
Cleanses out all impurities.
Gives brightening & lightening effect.
Reveals pinkish baby-soft skin in few weeks.
FAQs
Q: Is this good for any type of skin?
A: Yes, it is for all skin types.
Q: What if my skin reacts when I use it?
A: If such reaction occurs, it means your skin is sensitive or maybe acne-prone oily skin. If that's the case, you need to use our other facewash which is Acne Defence Facewash.
Benefits
Remove old layer of dark dead cells from skin surface & get a glowy skin in weeks
Exfoliate with Aloevera

Special ingredient Aloevera exfoliates skin

Improve hydration

Your skin needs hydration. Make it wet with this facewash

Protection from sun damage

It protects skin from UV damage effectively

Anti-aging

Mulberry element works as anti-aging (wrinkle-removing) agent
More active ingredients for better efficacy
Niacinamide :
improves hydration
Lemon :
anti-oxidant, reduces skin damage
Aloevera :
protects from sun effects
Vitamin E :
reduces UV-induces skin swelling
Hyaluronic Acid:
moisturizes, repairs skin, enhances firmness