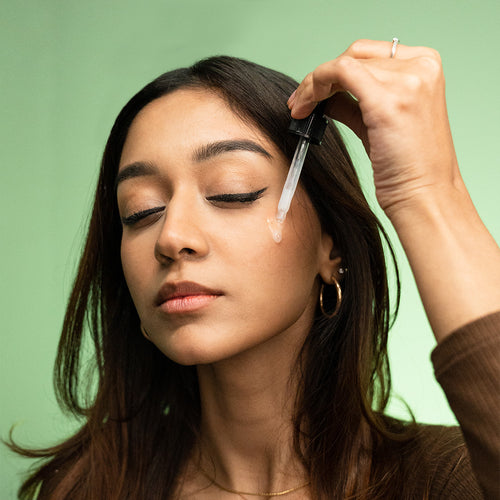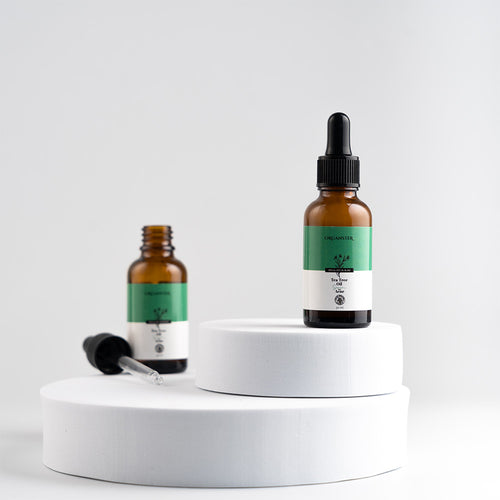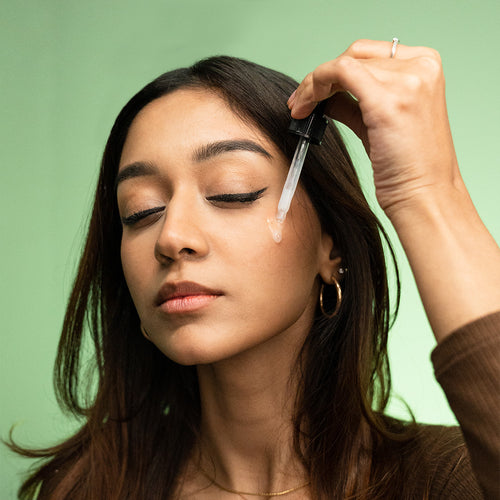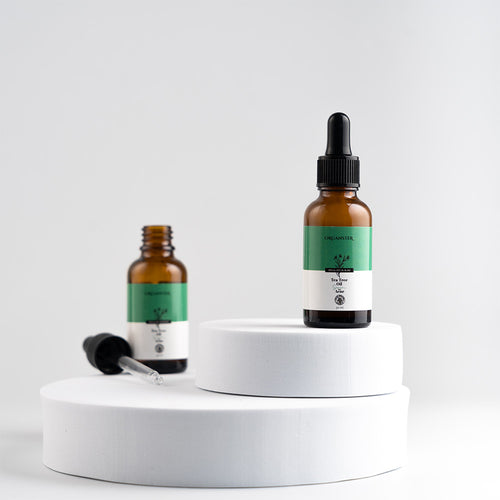 This is the best acne serum for previous ones ,I am using it and after literally the skin texture just like the baby skin…." - Rabiya
Tea Tree Acne Serum
Soothe unhappy skin with tea tree cool oil
Anti-acne serum clears mild acne
Your face becomes free of spots
Get a glowy skin again in 25 days
Organic Ingredients Ka Jaadu
Feel brighter and cleansed skin on your face with this tea tree acne serum.
How To Use
Before use, make your skin moist with water (because it's more permeable on damp skin rather than dry skin) then pat dry.
Place few drops on finger, apply on your skin and very gently scrub to let it fully absorb.
Leave that as it is.
Benefits
It treats mild to moderate acne.
It makes your face skin clear of pimples.
In almost 25 days, you'll get a clear skin.
Its anti-inflammatory ingredients cool down unhappy skin.
Old pimples, acne issues are best treated with this serum.
FAQs
Q: Will this cure my acne?
A: Of course, yes. This serum treats mild-to-moderate acne. The time may vary depending on the skin type.
Q: Is it good for oily skin?
A: Yes, it is especially made for oily and acne-prone skin.

Benefits
Now Get Rid of Pimples & Acne with Natural Tea Tree Oil Treatment
Baby Skin Secret

Your skin is already beautiful, you just need to take care with secret ingredients

Cure Pimples / Acne

Old problems get cured with old recipes like of this serum

Restore a Brighter, More Even Skin Tone

This serum clears mild acne and makes your skin evenly smooth (like a child).

Control Oil Production

This serum controls sebum (main factor of oil production)
More active ingredients for better efficacy
Tea Tree Leaf Oil :
anti-inflammatory & anti-microbial
Aloevera :
(anti-bacterial) reduces acne-causing bacteria
Oleanolic Acid :
controls oil production while reduces free radicals