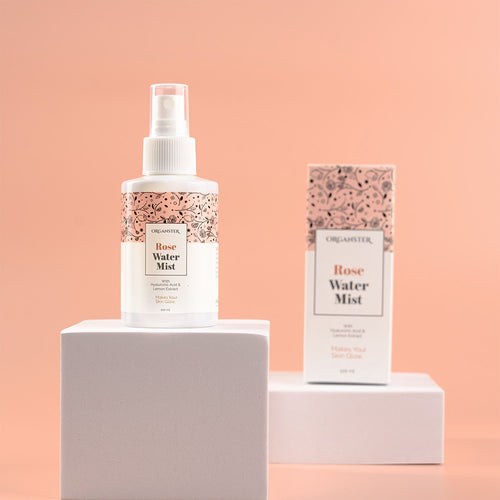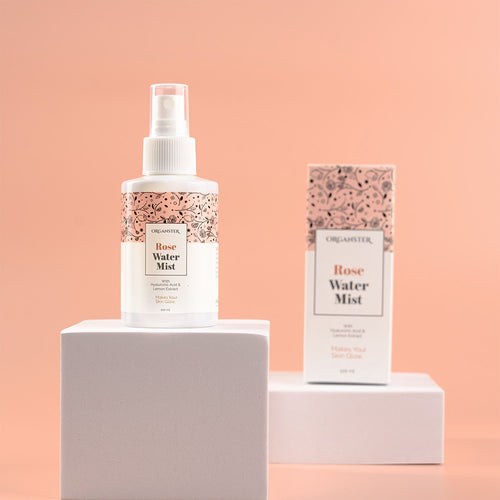 "This mist is a gift for me, I use it anytime I need refreshment on my face. 100% recommended." - Zobair
Rosewater
Instantly refreshes face & mood
Lemons reduce oil & inflammation
Improves body odor/smell
Daily use reduces wrinkles/fine-lines
A must-have make-up kit item
From glowing refreshed skin, towards Anti-aging… a journey worth taking.
How To Use
You can use this spray anytime. It is better to clean wash your face with Facewash before applying this Rosewater.
Pat dry your skin, and punch spray button to enjoy rosy mist on your face, and even hair.
Benefits
Hydrates and smoothens skin
Have anti-aging effects
Treats inflammation and reduce oil
Treats allergy caused by makeup products.
Gives instant refreshment and energy on the go.
FAQs
 Q: Is this good for makeup allergy?
A: Yes, it treats inflammation caused by makeup products. Use it as the first layer of base before wearing makeup.
Q: Is this smell like roses?

A: Yes, but we have made this 100% pure organic, and have NOT added any artificial rosy flavor. So it gives a slight rosy fragrance, but not sharp. However, what it'll do is to deeply hydrate your skin from inside out. A must have item on your dressing or purse (for both men and women)

Key actives
Skin Softening & Anti-aging
Benefits
Get Your Skin Hydrated & Refreshed with This Rosewater Mist Anytime, Anywhere
Easy to Use Spray

Nothing is as easy as a spray, on the go or in office. Use it anytime to get refreshed.

Quench Skin's Thirst

Skin evaporates moisture, restore glowy hydration with this rosy mist

Anti-aging Effects

Constant use will dramatically reduce wrinkles and uplift skin to make you look younger

No make-up allergy or Irritation

No need to beg secret oils or toktas, Shut up & buy this Rosewater Mist.
More active ingredients for better efficacy
Rose Water:
balances skin's natural oils, reduces allergy & redness
Lemon Extract :
anti-oxidant that reduces skin damage & premature aging
Hyaluronic Acid :
increases skin moisture, reduces fine lines & wrinkles