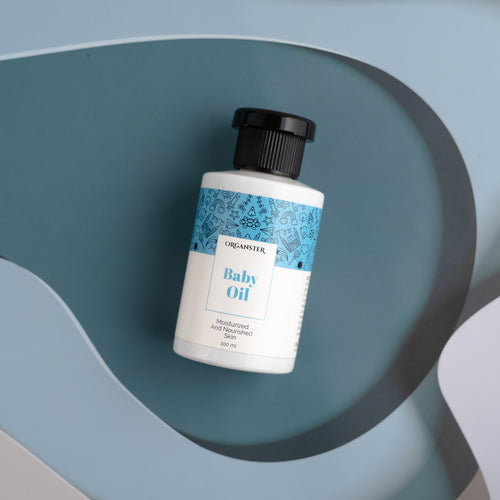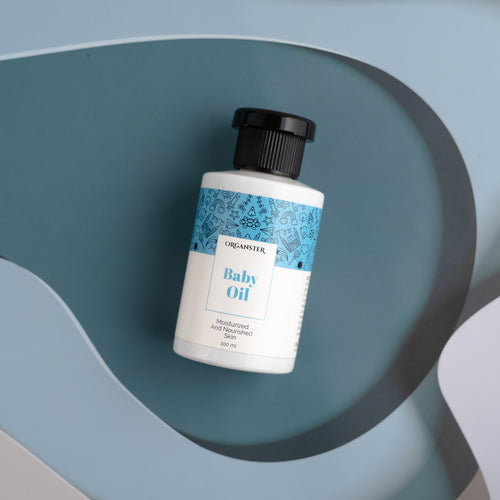 : "My baby and I both are using 😁 and its scent and results on skin are very good." – Sidra
Baby Moisturizing Oil
Your baby's muscles & bones get stronger
Your baby's sleep improves by 60%
More healthy, more hungry, and more active baby
Makes your skin baby soft & pinkish
Gentle massage makes your baby's skin hydrated & clean
Pure natural ingredients 100% organic (no chemicals)
How To Use
Take some amount on your palm and rub baby's feet, legs, belly, neck, and ears gently.
Massage the whole body. You can also use it on your hands, face, and hair. It's all fruits

Benefits
Helps increase hunger & sleep time.
Contains coconut, olive, and almond oil to treat skin like butter balm.
Daily massage results in improved bone & muscle health.
FAQs
Q: Is it useful for baby?
A: Very much useful because its massage will increase baby's hunger, sleep time, and active play time.
Q: Can moms also use it?
A: Yes, moms can use it on their hands, ears, feet and hair. A healthy mom means a healthy baby.
Benefits
Non-sticky Baby Oil Improves Hunger & Sleep, Makes Baby More Active & Healthy
Smooth Silky Skin Like Butter

Coconut Oil, Almond Oil massage makes skin softer like butter

More Hunger, More Health

rub baby's feet, elbow, neck, belly, and see the magic yourself

Healthy Skin, Strong Muscles

Daily massage means no need to visit doctors now and then

Moms Favorite

Moms love it because they also remain hydrated and refreshed
More active ingredients for better efficacy
Olive Oil :
rich in Vitamin E, kills microbes
Coconut Oil :
soothes crying & fussy babies
Almond Oil :
improves skin thickness & strength
Castor Oil :
anti-bacterial & anti-fungal
Lavender Oil :
relaxes baby & encourages sleep